1st 'Women in STEM' interview part of a series featuring AMPERE scientist Sara Royuela
1st 'Women in STEM' interview part of a series featuring AMPERE scientist Sara Royuela
Building inclusive communities is a vital part of the AMPERE project. Diversity adds value to the team and encourages effective synergies. AMPERE's 'Women in STEM' series of interviews highlights the amazing female scientists who work in AMPERE and their paths leading to a career in science.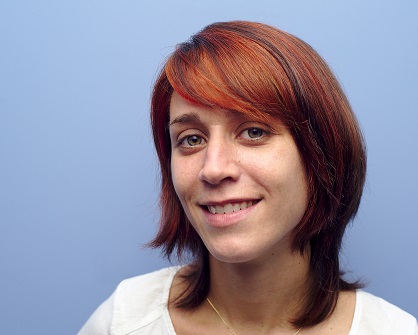 Sara Royuela is an established researcher in the Computer Sciences Department of Predictable Parallel Computing at BSC.
1. Have you encountered or faced any challenges while working in STEM?
Working in STEM is a challenge and that is the best part of the job! For example, we constantly get to learn and apply our knowledge to ever-changing problems-- so we hardly ever get tired of doing the same every day. There are many aspects of STEM careers such as the way we approach problems, the interdisciplinary nature of our daily tasks, and the possibilities of collaborating with people around the world that basically make these careers so different from other professions.
However, there are a lack of women figures in many of the STEM fields, mainly engineering and technology. This fact has shaped the working environments, the communication standards, the behavior expected, and many other aspects of the professional life with a masculine bias. Women in STEM fields have had to adapt to those biases, not necessarily positive (neither negative). Whereas, diversity brings unity, creativity, new perspectives, and countless benefits that we are missing by excluding a large part of society from the STEM fields.
Personally, the main challenge I face daily is the lack of empathy and generosity in the world of work, probably not only in STEM. I believe that evolving the education from STEM to STEAM, as well as promoting diversity (including gender, age, culture, etc.) would help on this.
2. What do you do within the AMPERE project? How has this experience impacted your career?
I am a work package leader in the AMPERE project, in charge of adding parallel capabilities in embedded systems developed with Domain-Specific Modelling Languages (DSMLs) with the objective of extracting the maximum performance out of them. This work entails: (1) the study of DSMLs and the possibilities for expressing parallelism at this level of abstraction; (2) the development of code synthesis tools able to generate efficient and correct parallel code; and (3) evolving parallel frameworks like OpenMP, typically developed for high-performance computing, to be suitable in more restricted conditions considering the amount of resources and the criticality of the system.
I am lucky to work with brilliant students, like Adrian Munera, and to collaborate with real experts coming from around the world. Thanks to this project and the environment BSC offers me, I am able to keep growing professionally, learn about cutting-edge tools and methodologies, work with amazing professionals and widen my horizons.
A 2023 update to this interview highlights Sara´s additional contributions including the supervision and development of code analysis and transformation techniques to ensure the correct transformation of AMALTHEA models into efficient OpenMP code, while fulfilling the non-functional constraints of the system.
Sara, along with the BSC team, has developed static analysis techniques and run-time mechanisms that guarantee that time-predictability, energy budget, resilience and heterogenity requirements are satisfied from the design of the system to its final deployment.
3. What are your achievements while working on AMPERE?
The project started in January 2020, so luckily I was able to meet all partners face-to-face before COVID-19 appeared in our lives. Nevertheless, for almost one year and a half, we have published five papers at international workshops (SCOPES, collocated ISC-HPC), conferences (ISORC, Euro-Par), and journals (JSA), and created an AMPERE poster presentation (DATE).
4. Do you have any advice or message for young girls and women pursuing a career in STEM?
Think for yourself, be strong, work hard, surround yourself with nice and hard-working people and treat your co-workers the best you can. Take on the world! This is valid for any aspect of life, so do not think STEM is not for you because history is written by men.